Six Reasons Why You Should Hire A Mover
Posted by Ben Witt on Tuesday, January 11, 2022 at 12:38 PM
By Ben Witt / January 11, 2022
Comment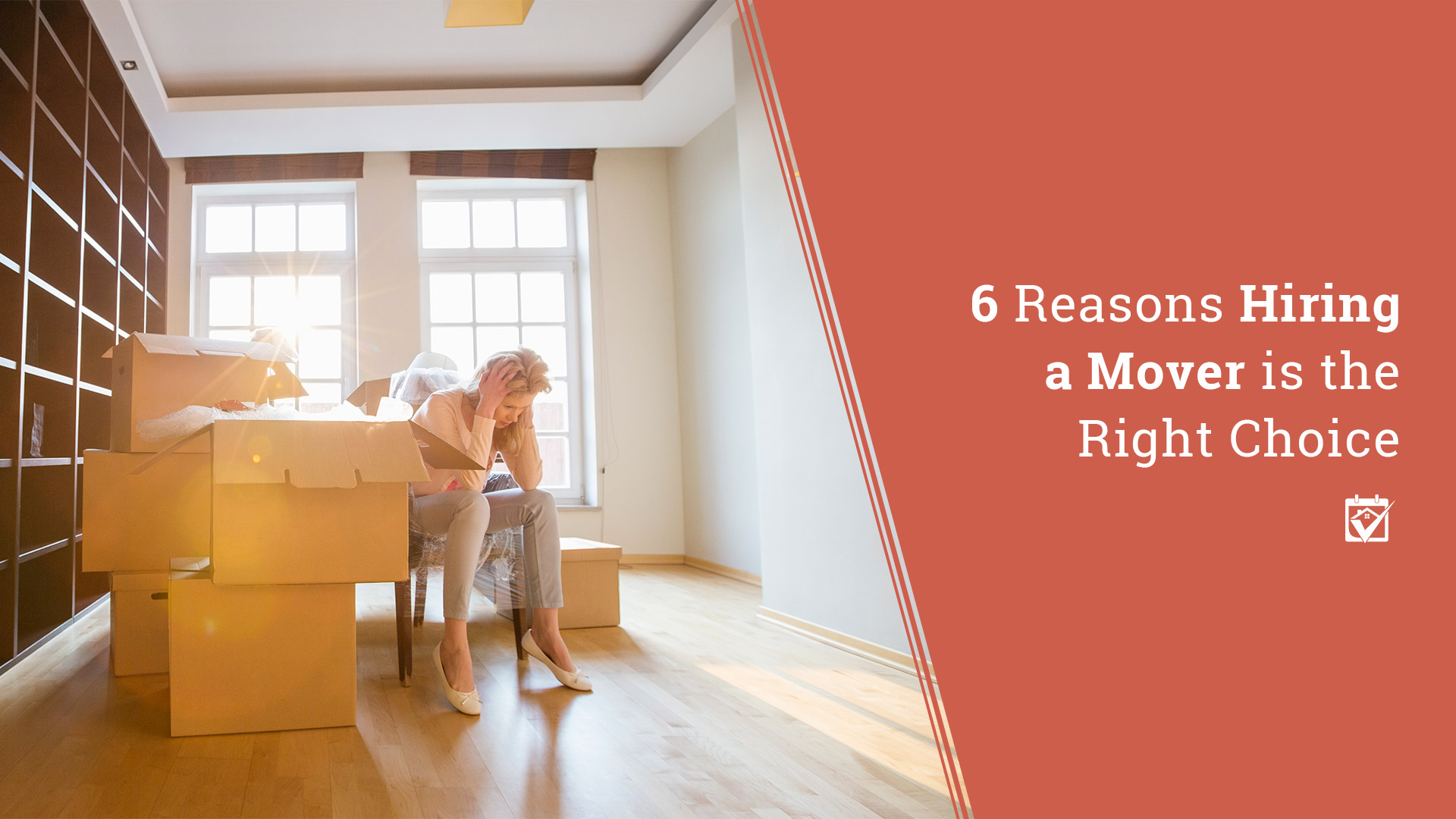 Hire Movers to Save Money and Ease the Pain of Moving
There are a lot of reasons that people choose to hire movers instead of handling their move themselves. Limitations on time, physical abilities or labor can highly influence that decision, but that shouldn't be the end of it. Movers can help homeowners in other ways, too. Below, we've made a list of the top reasons we think hiring a mover is the right choice no matter if your move is across the street or across the country.
1. You'll have the right amount of labor available.
There's no last minute call coming from your movers saying that they're really sorry, but something's come up and they're not going to be able to help you move after all. They're coming because you're paying them and that's their job, so you don't have to worry about scrambling at the last minute for a fourth man or be doomed to moving purgatory where it seems like you'll never finish with this dreadful move.
2. Their experience has cultivated unmatched speed.
I understand,you're probably a great packer and mover, but you don't pack and move people every single day. Your moving team is practiced, and like any well-oiled machine, can do their job in a fraction of the time you might need to allot to a machine that's only occasionally asked to help carry a couch up a few flights of stairs.
3. Tools, tool, tools.
If you've been alive for very long, you've probably moved yourself a few times already, using nothing but your brute strength, box tape and adrenaline. As it turns out, there are lots of tools of the trade for movers and your professionals actually have the full arsenal at their disposal. From basic tools like specialty dollies to fancy cranes that can move your really heavy stuff through second story windows, there's nothing your movers can't move with considerable ease.

4. If something breaks, it's going to be fixed.
Moving companies are insured, and so are your belongings. One of the worst parts of having your friends or family help with the move is knowing that your friend Bryan (with a y) is going to break something, usually a priceless family heirloom. Typical Bryan, man. Well, your moving company didn't hire Bryan, but even if they do happen to have an accident, you'll be compensated for the loss — that's a lot better than Bryan's empty promises to buy pizza after he's managed to destroy the only photo you have left of your great nana.

5. Movers know how to deal with small doors.
First time homebuyers are often not aware of what they've gotten themselves into with an older house. Along with those gorgeous hardwood floors and the detailed trim, you've probably got some really narrow doorways. Modern homes have lavish 32-to 36-inch exterior doors, but your Craftsman or Victorian gem may have a 29-inch or other non-standard and difficult to handle door size. It's fine for walking through, but can be tricky if you're moving in a couch or a big refrigerator. Don't worry, though, your movers have done this a few times before — they know just how to take your stuff apart so it'll fit (and it'll go back together again!).
6. Avoiding costly injuries
Even if you're in great shape and determined to handle your move yourself, there's one last thing you really need to consider: injuries. You may be in prime shape for moving, but are your friends? Is someone going to drop a stove on your foot and break your toe? Seriously, how far do you trust those guys from work? A recent study funded by the National Institute of Health examined the costs of Emergency Room visits and, not surprisingly, discovered they were pretty pricey. On average, sprains and strains cost $1498 to treat, open wounds of extremities cost $1650 and back problems cost $1467. And that's not even counting whatever time you'll have to take off of work to recover or any follow-up visits.
Did You Know Movers Were Tax Deductive?
If you can deduct your moving expenses, you can also deduct the cost of hiring movers. That's kind of an added incentive to leave the heavy lifting to the professionals. You can be kicking back and having a cool beverage on your new patio while your movers are sorting boxes and furniture into the proper rooms of your dream home. You'll get your Day 1 off to the best start possible with a low-stress move and a chance to say "hello" to the new neighbors when you're at your best.
Are You Moving?
Moving is hard, but I'm here to help! Use my FREE concierge service to help you get up and running faster in your new home. It's quick and easy.